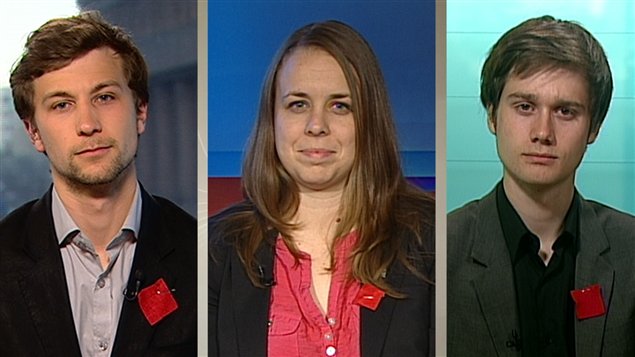 The goal of national and provincial student governments is to represent its student members and to unify the voices of their students to defend their rights. These national and provincial student governments have the mandate to work in partnership with individual campus student councils in order to listen to their needs and make democratic decisions based on their demands. The need for their existence is to create student regroupments large enough to have an effective weight on the decisions taken by provincial and federal governments. It is important that students be aware of the existence of these student councils to let their voices be heard by political governments. In Quebec, Canada, provincial student governments currently have their hands full as they attempt to make the voice of students loud enough to make a change. Here is the full story.
In February of 2012,
the provincial government of Quebec
in Canada tabled its education budget. The document included an increase in tuition fees expected to be in effect that same year. The provincial government prime minister Jean Charest announced that the students will have to deal with an increase of their tuition fees from 2,168$ CAN to 3,793$ CAN with annual increases until 2017. This represents a tuition hike of 75% in five years. This sudden increase was not well accepted by students across the province and initial demands were made by the students and their associations to re-evaluate the government's position. In front of the government's unwillingness to start a conversation with the students on the issue, a climate of revolution was installed and protests were being organized by the three major student associations in the province: the
Quebec Federation of University Students
(FEUQ), the
Quebec Federation of CEGEP Students
(FECQ) and the most militant of student groups, the
CLASSE
. The student "strike" was officially declared on February 13th, 2012.
After approximately three months of back and forth between the students and the provincial government, the conflit has still not been resolved. The government has since implemented
Bill 78
that prevents students from protesting without noticing the authorities at least 8 hours prior to a protest and without providing them with a clear trajectory of their march. Students and their associations have responded with anger and have taken it to the streets of Quebec's metropolis, Montreal.
Provincial student governments like the FEUQ, the FECQ and the CLASSE are the backbone to this youth movement in Quebec, Canada. These associations are the ones that have made this "Quebec Spring" revolt possible with strong leadership and incredible student involvement. Without these engaged students, government officials would have had it their way with next to no consequence. The voice of students is a very powerful one because it is the plea of the upcoming decision makers of our society. Make sure your voice is heard!
Here are some statistics about the
Quebec student "strike"
.