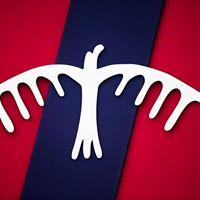 Friday, 13 June, 2014 @ 12:00 AM - 3:00 AM
Algoma University Grad Class Dinner
Are you graduating this year? If so, join the excitement at the annual Algoma University Grad Class Dinner, scheduled for Friday, June 13, 2014.
But before we can reveal any of our secret ideas about this annual event, we need to hear from you. Leave comments and suggestions as to what you would like to see happen so the Grad Class Committee can start planning.
Please be sure to check "Join" if you plan to attend the dinner, so we have a general idea on how many to expect for this year's grand event.
Questions? Please contact Baffa (Bay) Yusuf, the Alumni and Advancement Assistant at [email protected] or at 705-949-2301, Ext. 4133.
We look forward to seeing you there, and sharing the excitement with this year's graduates and soon-to-be alumni!
But first, "Save the Date" - June 13, 2014!