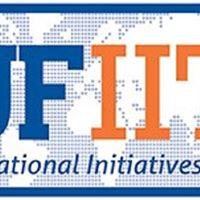 Starts Tuesday, 28 October, 2014 @ 7:00 PM
Ends Wednesday, 29 October, 2014 @ 9:00 PM
Cultural and Language Partner Program---A Collaborative Project between UFIIT and APIA
Dear International Students:
Were pleased to present our Cultural and Language Partner Program to you. The program is a collaborative project between University of Florida International Initiative Team (UFIIT) and Asian Pacific Islander Association (APIA). We are hoping to provide continuous one-on-one peer support that focuses on promoting social connection and cross-cultural understanding of international students and domestic students.
The program aims at supporting international students to a) adjust to new culture, b) familiarize US education and academic system, and c) create support system. It also helps domestic students a) enhance cross-cultural understanding, b) increase communication skills, and c) further social connections.
Your domestic student partners are American peers studying at UF. They either grow up in the US or have several years of experiences living and succeeding in this country.
What can you expect?
You will have a regular communication via email or phone with your partner to discuss cultural and academic related issues
You and your partner meet minimally 30 min every month on campus. Time and days can be decided between you and your partner. The meeting format can be relaxed and casual.
Procedure: We will match you with your partner after looking into each others cultural background, field of study, and other related demographic information. You will fill out a short survey to provide basic information that we can use in the matching process. Students personal information will only be viewed by us and will be kept confidential from others. You must be able to attend one workshop on Monday, October 27th from 12-1:30pm at UFIC and another partner meeting workshop on Tuesday, October 28th from 7-9pm at the Commons Room at Corry Village. If youre interested in participating in the program, please email Weiyang Xie [email protected] with you name, cultural origin, field of study, year of study, and hobby/interests before Friday, October 24th.
We wish you a good experience studying at UF!
Cordially,
UFIIT & APIA