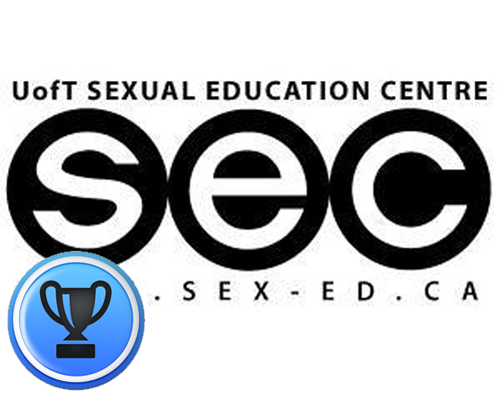 This week the Campus Organization of the Week Award goes to….the Sexual Education Centre at the University of Toronto!
We chose them as our winner this week because of their out-of-the-box thinking when planning their Sexual Awareness Week kick-off party. They rented out the Oasis Aqua Lounge, an upscale sex club, in downtown Toronto and hosted a student's only night.
The party was meant to offer students an inexpensive and safe environment where they could explore their sexuality. There were baskets of condoms and lube scattered throughout the club and students were allowed to freely engage in sexual activity, whether it be publicly or in the closed rooms on the top floor of the club.
The mission of the
Sexual Education Centre
is to help foster a sex-positive attitude on campus by providing students with "information on all aspects of human sexuality in a comfortable and welcoming environment". University is a time when a lot of students struggle with their sexuality and discovering who they are and this center provides programming, workshops and peer-counseling to help them out.
The night ended up being extremely popular. By 7 p.m., the hour when nudity became allowed, the club was at capacity and shortly thereafter there was line-up of students waiting to get in. The popularity of this year's event is most likely due to the intense media attention. The party was covered several times on
TheStar.com
and there were even posts about the event on
Reddit
!
If you're interested in nominating a campus organization at your college: contact us on
our Facebook page
, tweet us
@OOHLALAMobile
using the hashtag #COOTW or send us an e-mail to
[email protected]
.