Have you ever come across an individual with as many talents as friends on his Facebook profile? We have. This multi-talented individual is named Colin Edwards-Crewe! Colin sings, dances, stars in shows and concerts, uses his creative chops to make people laugh, serves his community and runs amazing personal projects. He does all of this while being a dedicated student in school and in life! Colin has recently been elected as an executive member of his college's student organization after weeks of campaigning. Kudos! He's currently working on an album that's coming out this summer with his band called
ColinResponse
. ColinResponse hast just released their brand new single called
"She Dances in the Rain"
. As one YouTube commenter says:
"Absolutely amazing, so much talent! Wicked fun, love it. :)"
. And oh yeah, he's been recently appointed OOHLALA's YouTube personality!
We decided to interview Colin to know more about his college experience enrolled in one of Canada's most prestigious musical program at Humber College, to learn about what motivates him and to understand why he thinks
OOHLALA
has the edge in terms of making student life on campus a more engaged and vibrant one!
1) What's your experience as a college student as of now? What have you learned so far?
I learned endless amount of things. Most of them were not from class directly per se. But in an approach towards schools, I've learned about things to do and others not to do. I've learned a lot about general conduct in life which to me is more important than anything else. As much as somebody can have an education, it always comes down to the PERSON you're interacting with and less about the person's job description. It's important to connect with PEOPLE as PEOPLE. That's the most important thing I've learned in school. I don't think it mattered which skill I would've learned. The most important thing I learned is the fondamental idea of connecting with people and being reliable.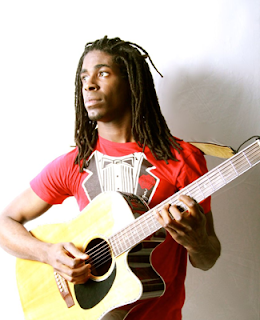 2) Why did you choose the Humber music program?
I remember being in a shitty rockband. I wanted to go to school for music and Humber was just the place to go! I grew up in the Greater Toronto Area so it was pretty close already. I wanted to be serious about music! When I was younger, I remember that some of the people I thought were amazing at their instrument and that some of the bands I used to see at local shows were my current age. All of them either came out of Humber or were teaching at Humber. I thought they were sick! I remember wanting to be like them. And I thought Humber would help me out.
3) What were early encouragements that you should continue in music?
When I was in high school, I actually did Visual Arts. I wasn't pursuing music as a career. I was really into visual arts and I expected to do something in that field. I was into painting and illustration and I was always at the top of my class. I always was an artistic person in general. However, I realized something before I graduated. When it came to visual arts, I had no sense of expression, only good technical abilities. If someone had asked me to paint a drawing about how "pain" feels like to me, there was no way in hell I could do it. I had no sense of imagination in that sense. If someone came up to me asking me to do the same musically, I would be able to do that. That's what made me realize that music was the direction I wanted to take! I knew that the only way to be successful was to be doing something that you love doing. And the only way to do something that you love, is to be creative. The only way to be creative, is to have an imagination.
4) How is your band, ColinResponse doing?
It's doing good! I just finished the single. It's going to be popping off on some college radio station. I'm pretty excited! The album is scheduled for the summer. Right now, we're applying for festivals. It was a lot of work in the past four years but we're really, really, really stoked to be playing at some colleges! I had a campaign last year where my fans themselves had the chance to fund the album and it's really exciting to be able to say: here's OUR album. Im really excited and I feel that I'm giving it back to them, they're going to feel like their money went in to something that I put my all into. The single is entitled "She Dances In The Rain". It's exactly, if not more, what I wanted it to be in terms of expressing myself through recording.
You know, my forte has been live performance. For the past 4-5 years, we've built our fan base through live shows which is not the route that most artists decide to take. We thought to ourselves: "Let's make people want that music in their house before it's actually available". It's going really well to say the least. I'm excited to get some music out there. ColinResponse.ca is where you're going to find all the stuff! Check out the
Youtube
channel,
Facebook
,
Twitter
, etc.
Why did you decide to get more involved on campus?
I was fortunate enough to be blessed to have somebody that really helped me find my way when i was in first year. I got into college and I decided I wanted to pursue this career in music. One thing I knew I didn't want to do was to coast through college. I didn't want to come out of this with just a piece of paper that I would wipe my butt with. A degree is a degree! Many people were successful in music without degrees. It's not school that's gonna make me successful. It's how I approach the environment. My goal was always to make the most out of the time that I have in this environment with people in this industry!
At the end of my first year, I found myself coasting. I came here to meet people like myself who wanted to play music and it wasn't happening so I went to the office of campus life and asked if there was any performance gigs coming up. I learned that there was an Arts Fest happening three months later. I asked them to sign me up. I didn't have a band. I had a song and a half. [laughs] I figured, if there was a deadline there, then there's something I'm working towards. I told myself: "I have to get it done!". I spent the next three months working hard everyday writing music and I got a band together. I ended playing at the Arts Fest and...actually winning that Arts Fest. It showed me the results that you can get from hard work, direction and focus. At that moment, I realized: "This is what I need to be doing! I need to be performing my music!". On stage, I felt like I was communicating a message for a reason! I felt that I was up there for a reason!
What do you like about OOHLALA?
It's progressive! It's thinking about what students are doing. What do they need? How do they want that information? You can't afford to be going to your computer to find out what a student is doing right now. Everybody is on their phones nowadays. People want to find community on their campus! Community is such a huge thing in college because students want to know how to meet people. It's the most important thing. Connecting with students is the reason why we're in college. We're surrounded by all these people we would never get the chance to meet ever in our lives. There would be no other way! OOHLALA is saying: "You are part of the community!" Students have the comfort of knowing that they have enough in common with the people to inteact with them. They're on your campus, they have the same issues, the same feelings about a lot of the things that you do. Creating a community is the most awesome part of OOHLALA! There are many cool features to the mobile app but they're all centered around one principle: Creating a community!
What's your goal as the newest OOHLALA YouTube personality?
I want to give people something that they can't get anywhere else! People don't want regurgitated stuff. They want to feel that they're actually a part of something! What better way to make them a part of something. I'm actually excited to have started this #CampusRhymes campaign with the YouTube channel because it's giving an opportunity to students to be a part of a project that they would never be a part of, bringing up topics they care about. My main goal is to continue to foster that community through entertainment.
Subscribe to
OOHLALA's YouTube
channel to follow Colin and his adventures around campus!
To learn more about ColinResponse, hurry up and 'like' his
ColinResponse's Facebook page
!