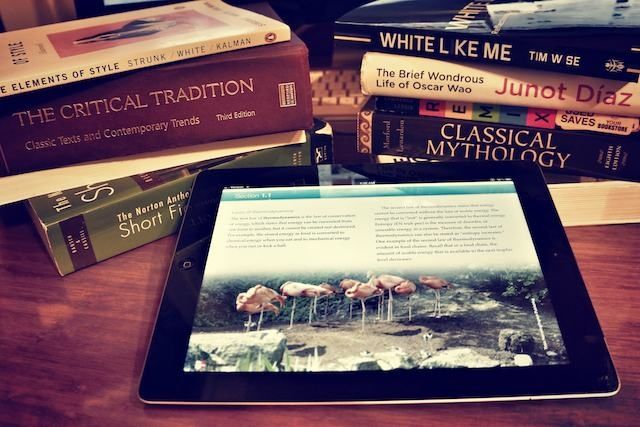 I know you've got a lot of concerns about your first year of college.
Where are my classes? Who's the best teachers? Where to have lunch? What's my schedule?
And on and on. In this short post I will try to help you with one of your main priorities, textbooks. What books do I need, where can I find the best price, do I have to lug that book around? Those are just a few of the many questions you may be thinking about. Luckily there are many sources available to you, including some you may not have thought or heard of.
There are a variety of textbooks to choose from, such as; new, used, rented and even eBooks. New textbooks, well they are available at the school book store, sometimes get sold out as they are on a first come, first serve basis. If you choose to go that route, then you will definitely want to get your order in early.
Amazon
: With a .edu email address, you can join Amazon for $3.99/month and you will have access to deals and promotions exclusively for students. You also get free two-day shipping!

eFollett
: Shop online and find the book you need.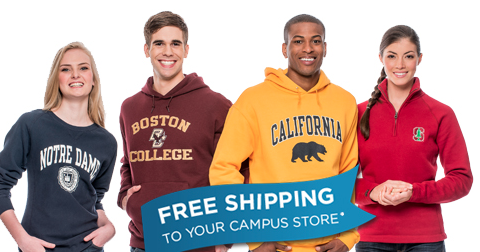 Used textbooks are available at a discounted price through various websites, the school book store and even from other students who had the class before you. This comes in especially handy for those textbooks that are written specifically for a certain university. You can even post books you're selling through the campus wall on OOHLALA, the
student life app
. Besides that, you can check bulletin boards for books being sold by other students. However you must make sure it's the right edition from the information provided by your professor. Some things to be careful for when buying used books is, some of the books are already highlighted. Just because they are highlighted, doesn't mean they are highlighted properly. Just like the notes written in the margins, they might not be accurate either, so do your own work.
Bookbyte
: Bookbyte is the textbooks way to save money on used college textbooks.
E-Bay
: Go through
Half.com
, an eBay company that allows students to buy and sell texbooks.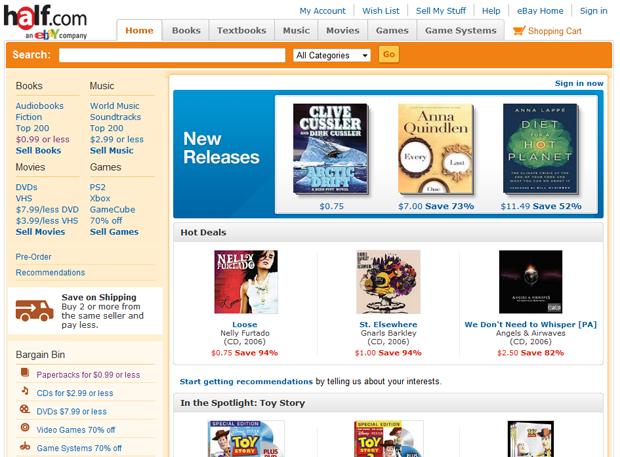 Save On Textbooks
: This service will search for your textbooks all over the Internet and will calculate and compare for you all available prices including current discounts, coupons and shipping.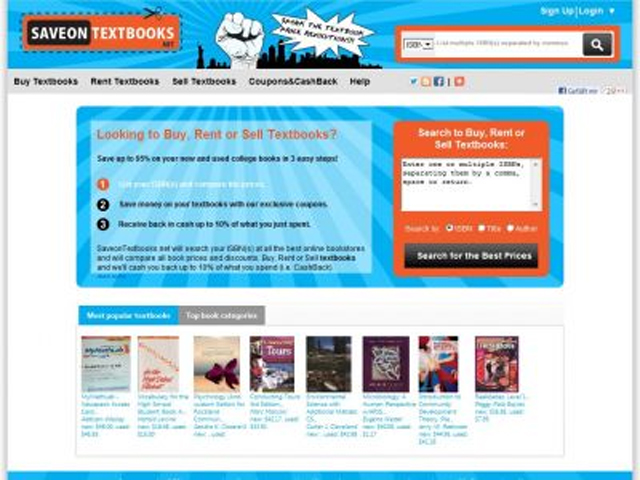 Affordabook
: This service searches over 20 partners to find the lowest prices on college textbooks and other school books.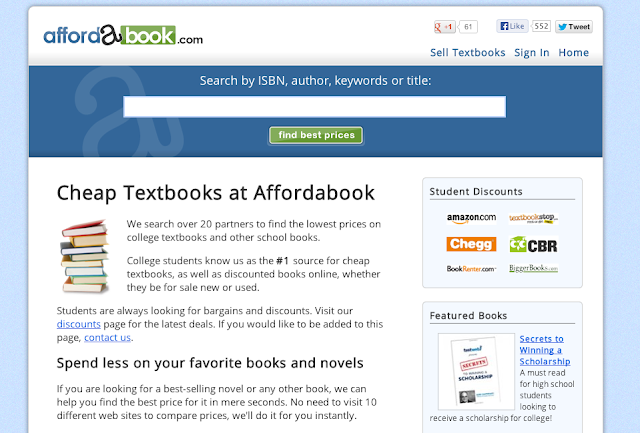 Many textbooks can now be rented through participating websites such as,
Amazon
and
Book Renter
. According to Book Renter's latest stats, in just the last 72 hours they saved students $568,796. Even some university bookstores, now rent textbooks out to their students for a semester. It's a great way to save money, the only downfall being that you can't write or make notes in it to help study. But Book Renter is actually an exception to that, being that they actually tell you to 'feel free to highlight'.
Book Renter
: Their mission is "to make education more affordable for everyone". Check them out!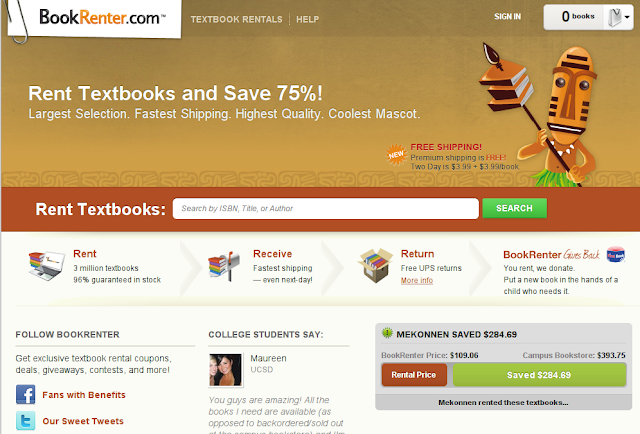 Chegg
: This startup's goal is to save students times, money and to help you get smarter.
Textbook Rentals
: Enter the textbook you're looking to rent and their system goes out and finds the price each store is charging to rent the book.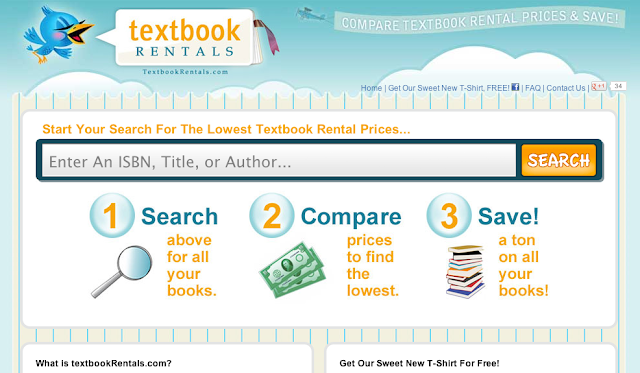 E-Books are another great way to buy your textbooks. You don't have to carry around this big heavy book that takes up space in your bag. All you need is your tablet and you have the world at your fingers.
But
, make sure your professor is okay with you using an e-book. Although all that sounds positive, you still need to be careful and comparison check the prices. E-Books, although light in weight, may not necessarily be the most cost effective way to purchase your books.
Campus Books
: A price comparison website that scours the Internet for the best deals on textbooks.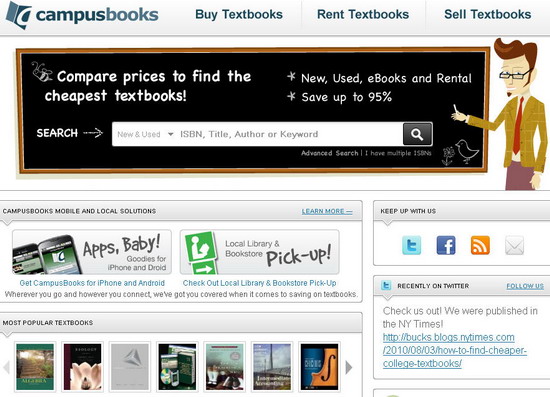 E-Campus
: "Easy. Fast. Cheap" is their slogan. Might be worth a look.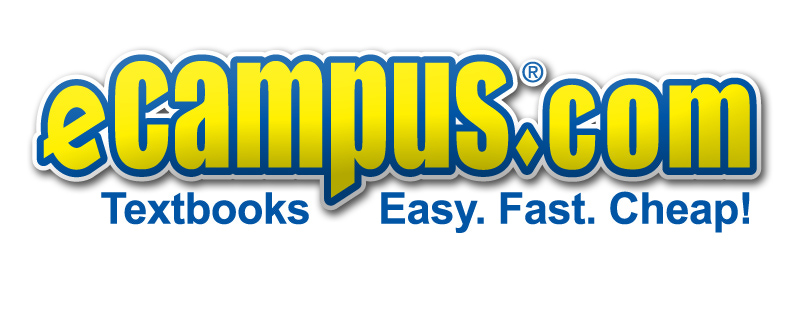 Kno
: An education software company on a mission to "Change the Way Students Learn".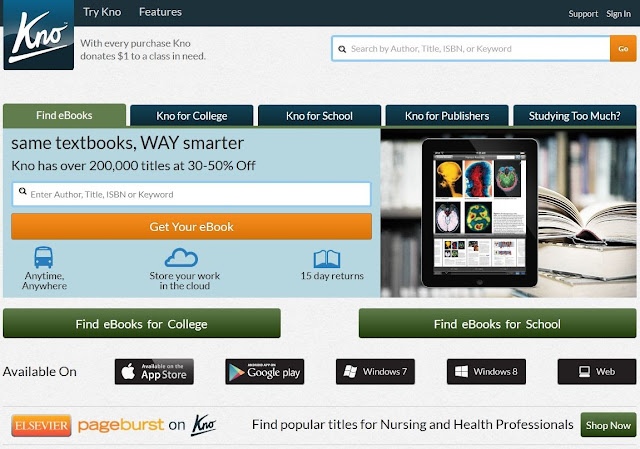 The main thing is to make sure you bargain hunt for the best books and get what you need in time for class. In procuring your textbooks, sharing them with a fellow student usually doesn't work. Note that, some of the websites listed above have the option to buy new, used, e-books and to rent all on the same site. So go shop and watch the savings roll in!
CUNY
put up a list of sites in hopes of helping their students to save money. So check here for
CUNY Textbook Savings
.