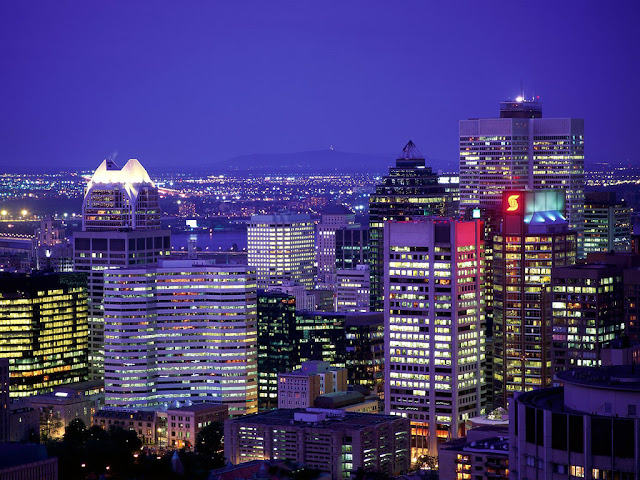 Our OOHLALA office space is conveniently based in the beautiful city that is
Montreal
. The city has so much to offer! There are many reasons why Montreal is as attractive to us as it is but we are going to try and narrow it down to three:
1) Food
If you haven't heard of the "poutine", then you are definitely missing out! This meal made of French fries, cheese curds covered with brown gravy is one that was created in the Province of Quebec and has many cities claiming to be its father nation. -
Suggested: La Banquise, 994 Rue Rachel Est Montreal, H2J 2J3
Montreal smoked meat is a "treat" that you have give yourself if you swing by the city! You should probably plan at least 30-60 minutes of wait time. The line-up is always crazy long!
- Suggested: Schwartz Hebrew Delicatessen, 3895 Saint-Laurent boulevard Montreal, H2W 1X9
The bagel is something that Montrealers are also proud of. Its daily freshness attracts both the locals and the tourists of the town looking for a finely baked treasure.
Suggested: Bagel Saint-Viateur, 263 Rue Saint Viateur Ouest Montreal, QC H2V 1Y1
Many ice cream merchants claim to have found the secret recipe for their frozen desserts but Montreal has undoubtedly one of the best ever. It's occasional tasting events are worth every second, we promise!
Suggested: Les Givrés, 3807 Rue Saint-Denis, Montréal, QC H2W 2M3, (514) 373-7558
2) Sports
We've labeled this last point as "sports" but honestly, the town eats, breathes and dreams hockey. Montreal has been coined the mecca of hockey by the National Hockey League and by international media around the world for a reason. It's truly a religion for the fans here. The
Montreal Canadiens
is the team the city lives and dies for. The Canadiens are the most decorated team in the history of the NHL with a total of 24 Stanley Cup wins! The team has seen its share of high- and low-points in the past couple of years. Its fans are still hopeful it will soon see the success it has been accustomed to some decades ago.
3) Startup Scene
Montreal has increasingly been a location of choice for Canadian small and medium businesses in the past ten years. This trend is only going to intensify as startup incubators, investors and entrepreneurs are progressively aggregating in the Quebec metropolis. The provincial government has also helped make Montreal an attractive destination with initiatives like the implementation of its tax refunds and credits program for small and medium-sized businesses and venture investment programs.
Needless to say that we are enjoying every bit of our time in the Canadian multicultural nest!