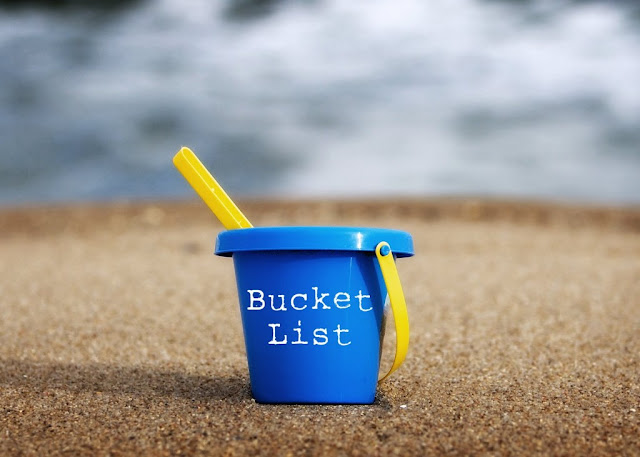 DECEMBER 21ST, 2012.
According to
Wikipedia
,"the date marks the end of the world or a similar catastrophe. Scenarios suggested for the end of the world include the arrival of the next solar maximum, an interaction between Earth and the black hole at the center of the galaxy,
or Earth's collision with a planet called Nibiru."
In a couple of days, it's believed that a metaphysical force will destroy all signs of life on Earth. Whether you believe in it or not, much has been written about the phenomenon and we plan to continue the trend! We've decided to list a dozen of things to put on your bucket list before the end of the world is upon us.
1- Construct a dorm-wide blanket fort:
Your dormmates are the closest individuals to you after family. Might as well cherish the last moments with them!
2- Exam flash mob:
There are
many flash mobs out there
and we know you've always wanted to do your own! Now is your chance!
3- Launch an "End of the World" party:
Choose a theme and throw an original party in your dorm! If the world does end, you'll have enjoyed your last moments on Earth.
4- Get the tattoos you always wanted:
A huge yellow bus on your stomach. Sleeve tattoos on your arm. A smiley face on your butt cheek. Get original, you won't get to enjoy it for long!
5- Spend all of the money you saved on a lavish trip to the Fiji Islands:
Ball so hard, people won't find you.
6- Hijack the library and build a giant shelter:
This is in an attempt to survive the chaos. We're not guaranteeing anything...
7- Admit your love to your crush:
Contact an aerial banner advertising service company and run a plane in the air around her neighborhood with the words: "Will You Spend your Last Days with Me?".
8- Resign from the job you always wanted to quit:
This is a touchy one. Let's hope this works out for you in the end!
9- Connect with people you haven't seen in years:
Remember that cute girl you met two semesters ago in exchange? Give her a shout and hope for the best!
10- Line-up a string of extreme activities:
bungee jumping, skydiving, parachuting, paragliding, ice climbing.
11- Rent a sports car and pick up ridiculous speeding tickets:
Live fast, die young.
12- Hide in Antarctica!