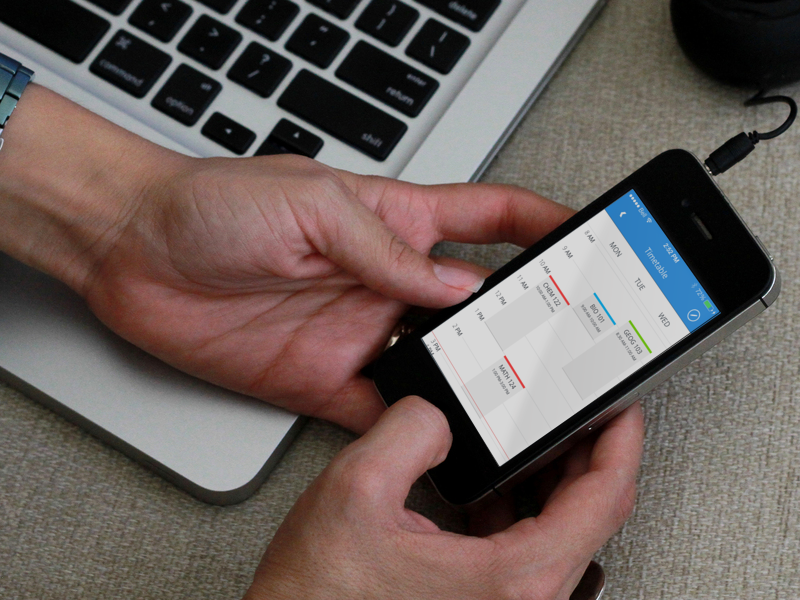 College students organize their classes and assignments on OOHLALA's mobile app.
The modern college student doesn't have much in common with the college student of 50 years ago! The college students of today (18-24 years old) were born between 1989 and 1995. To put that in perspective, the concept of the Internet was introduced
in 1982
. Meaning most of the students currently enrolled in a higher education institution today have never seen a world without the Internet.
Today's college student has always been exposed to the awesome devices that have been created since the widespread use of the Internet - and that includes the smartphone.
A study out of Purdue University
illustrates the relationship between college students and smartphones very well:
"It is clear that students who own smartphones have owned them for some time now - the vast majority for a year or more. Further, they spend hours each day consuming everything that smartphones have to offer. This level of usage presents a great opportunity for institutions to deliver new services and technologies - not by creating a new destination but by claiming a virtual footprint in a place where students are already spending considerable time"
- Student Preference for Mobile App Usage by Kyle Bowen, Matthew D. Pistilli
To better understand the relationship of today's college students with technology,
Presta
released this infographic! Do any of these stats surprise you?

At OOHLALA, we hope to better connect college students to their campus. Our mission is to provide an overall engaging college experience through cool mobile technologies.
Check out our student life app
and learn how you can benefit.