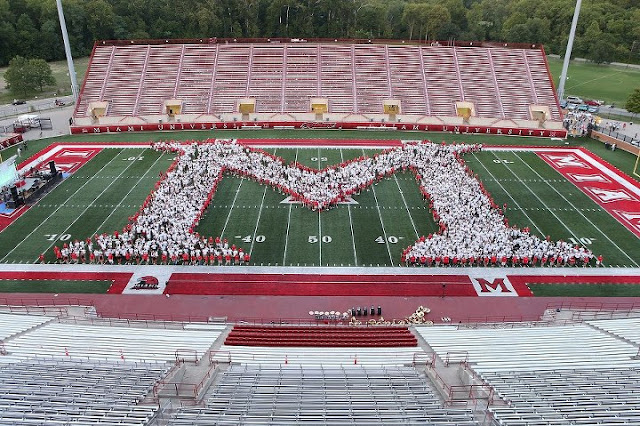 Excitement, enthusiasm and anticipation are emotions that are normal to be feeling during this time of the year. The moment you have been waiting for all summer is finally here! It's back to school time! Students are swarming campuses around the world to start their school years and your organization has to be ready to welcome them with events that will resonate with them. To do so, you have to know your student body. Ask for information to ex-student executives, consult the past year's documentation, pass surveys around campus, read the
popular student blogs
and newspapers. The information you will collect from your research will be important to consider for Welcome Week.
Welcome Week is the major event for freshmen (and for undergraduates to an extent). This is one of the first impressions freshmen will get of the environment on your campus. You will have to go all out to impress them and to make sure they have the time of their lives! After the jump, there are some examples of activities that you can include in Welcome Week to make it successful:
Move-In
If your university provides on-campus housing to freshmen, it is a good idea to plan an event to welcome students to their dorms. Have student council staff and/or volunteers waiting at the campus gates to greet new students and their parents. Give them the directions to the appropriate building(s) and have information resources to answer any question that comes up. You can also use this occasion to take them on a visit of the useful facilities around campus (food court, quad, library, etc.).
Reception of Parents
It is often reassuring for parents to meet with faculty and student leaders. The first day of college
can be as stressful for parents
as for students. It could also be useful to include the Parent Association Board (if it exists) to the event to let parents of the freshmen meet with parents of current students. Parents of current students will give your parents the assurance they usually need.
President's Welcome
President's Welcome can be coupled with the "Reception of Parents" event. You can schedule an Assembly with members of the student government and members of faculty to officially launch the new students' journey. A short informative and entertaining speech will do the trick!
Activities
This is the part of Welcome Week that will obviously generate the most excitement and create the most buzz. There are numerous activities that can be organized to encourage student networking. Here are examples of activities that can be organized:
campus games
, days at the beach, outdoor movie nights at the quad, pub crawls (legal age restricted), dance nights, cultural outings at the city museum, volunteer work in the community, etc. Have fun and be creative!
Welcome Show
This is an event that you hope will immerse students in the college culture. Use this event to teach school chants to freshmen, to present dance team shows, to hand out and/or sell university apparel and to introduce your sports teams to the freshmen with the typical sports cheers. This is the time to blow them away with what the university has to offer!
Concert
This could very well be the main event of Welcome Week. A concert is a great way to close out the week of celebrations. This is definitely where the research of your student body's tastes will come in handy. What type of music do students of your campus enjoy? Which artist will create the biggest frenzy? There are
lists of artists and their college price tags
on the web to give you idea of the budget to allocate if you plan on booking big time performers!
Welcome Week is one of the first events of the year. Start the 2012-2013 school year with a bang!